UkeySoft FoneEraser does well in 1-click to eraser text messages, contacts, notes, photos, videos, call history or other data on your iPhone, iPad or iPod, it also can help you to erase junk files, temp files and backup photos & video files to free up iDevice space, so that protect your privacy on iPhone/iPad/iPod Touch before selling the devices.
There are four erase modes on UkeySoft FoneEraser, including "1 Click Free Up Space", "Erase All Data", "Erase Private Data" and "Erase Fragments". If you want to erase private data or all data, please disable "Find My iPhone" first, if you want to erase junk files or backup large files to free up more space, you don't required to turn off "Find My iPhone".
Step 1. Download and Install UkeySoft FoneEraser
Click above download button to download UkeySoft FoneEraser(Mac), double click the download package or right click and click open, it will pop up a new windows, please drag the UkeySoft Unlocker icon to the Applications to complete the installation.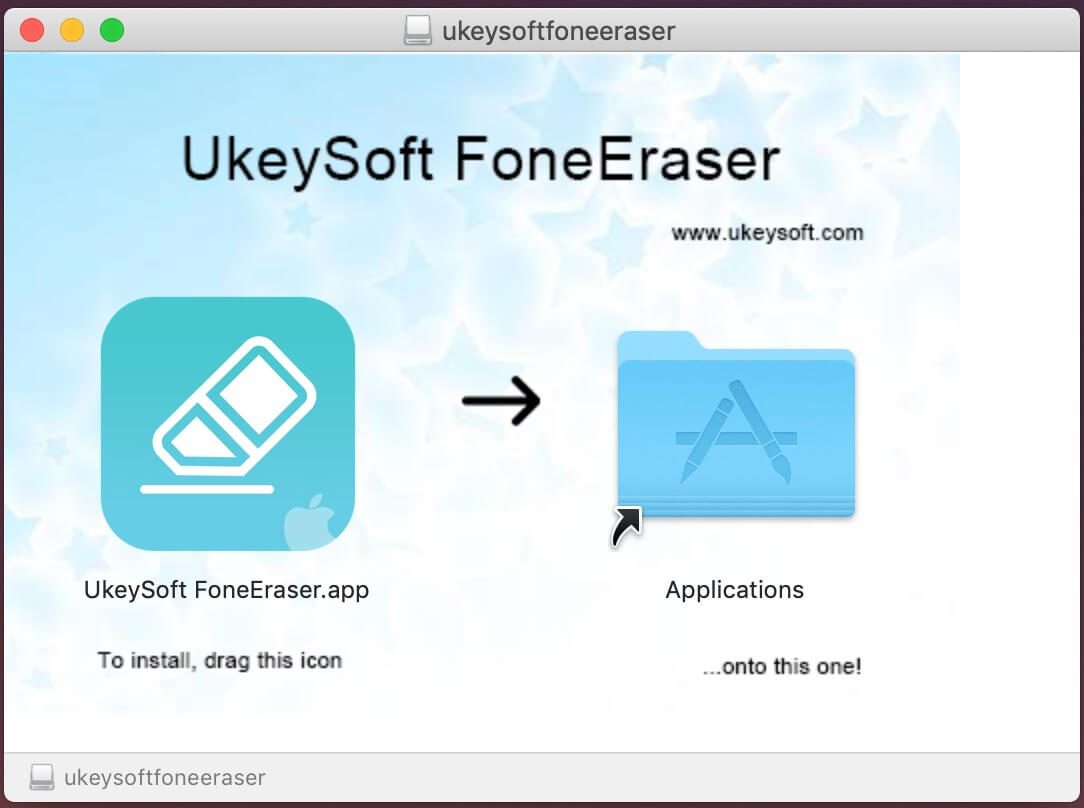 Tips: After upgrading to macOS Catalina, some mac users feedback that some apps can't be opened because Apple cannot check it for malicious software, please Right click and click Open to install the app.
Immediately, the UkeySoft FoneEraser application will appear on your Mac, then click the icon to launch it.

Step 2. Launch and Register UkeySoft FoneEraser
Tips: You can scan and preview data with the free trial version after connecting your iPhone to the computer. Also, the free version also allows you free to clean junk files, backup or delete 5 photo files and remove one App.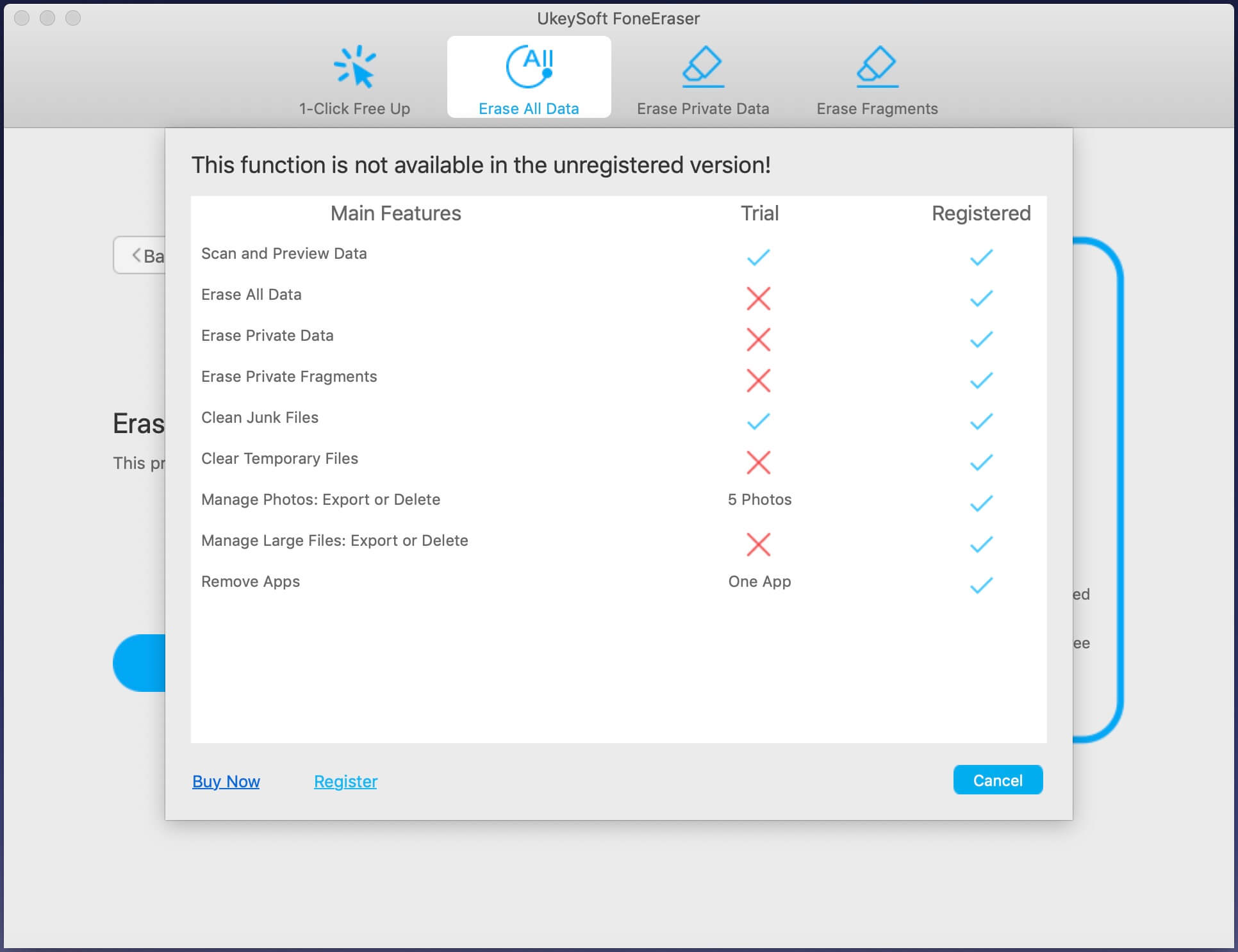 If you like the program, please buy the full version and register to unlock the restrictions. At first, purchase UkeySoft FoneEraser from our Store. Once you received the email from UkeySoft, run the program. Now go to "Help" —> "Register" to open the registration window.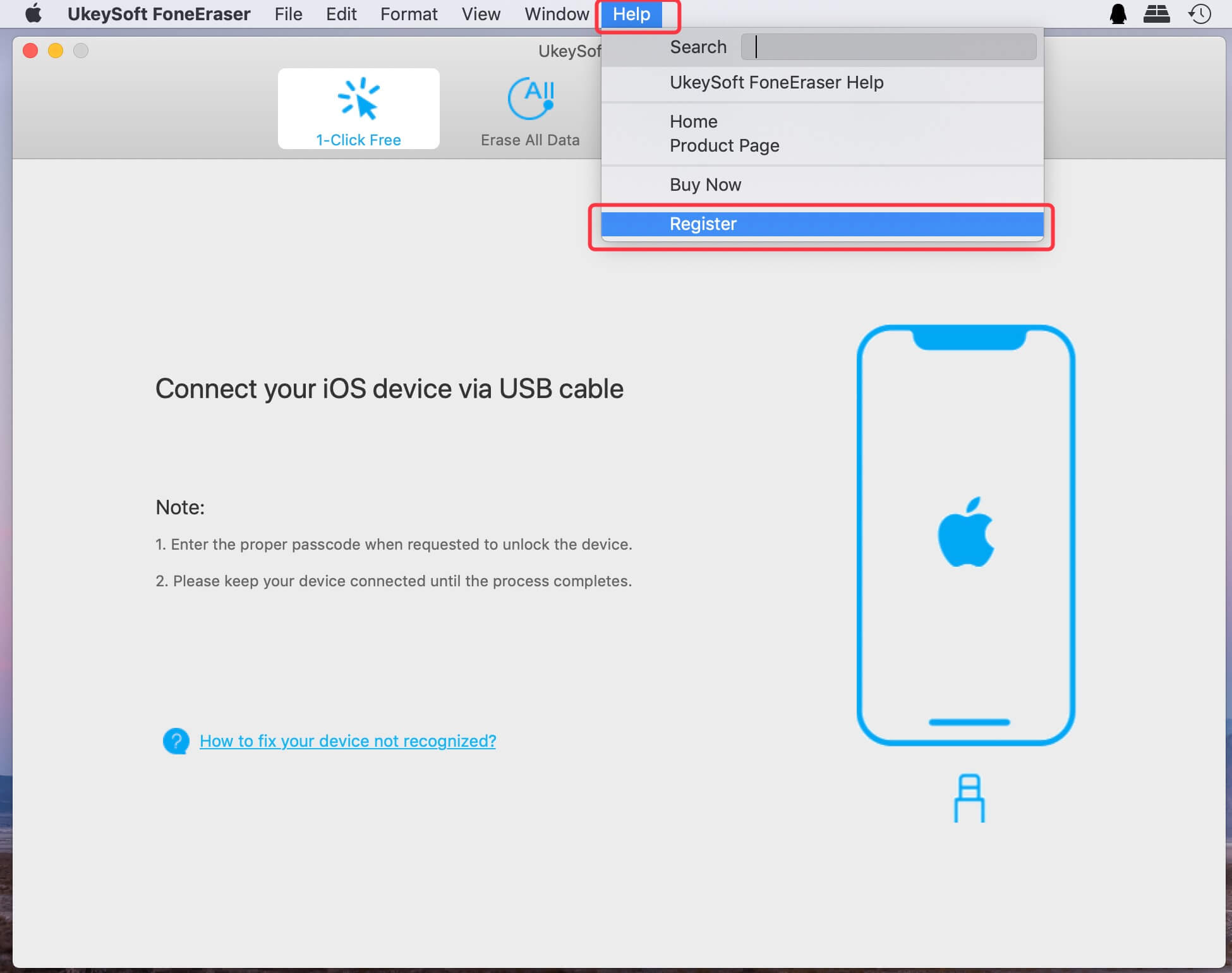 Fill the input blanks with Activation Code in the email, then click "Activate" to complete activation.